Residents can communicate with visitors prior to allowing access, ensuring security for the block.
The options that are available to support your requirements, include using handsets, handsfree, telephones and mobile phone applications.
AWS offers sleek, stylish vandal resistant options.
Our consultants can tailor systems to meet your requirements and our experienced and qualified engineers competently install a range of wiring options including SIP protocol, H264, Global Systems Mobile (GSM) and include PSUs and over Ethernet (PoE).
Talk to us, we're here to help you get the best for your block and residents' specifications.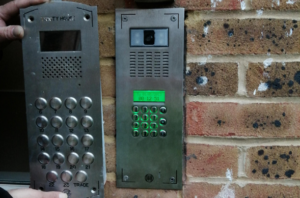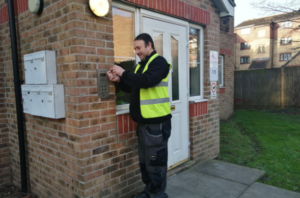 Contact us now for a FREE quotation